Conduit Quiz: Review Questions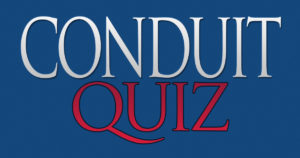 This is a "review" quiz highlighting major questions from quizzes from the past few weeks. Topics include: Dark Money and Free Speech, Record Tax Collections, Corporate Welfare Payouts, Arkansas Medicaid Spending, and Term Limits.
Knowledge is power and one of the best ways to retain knowledge is through repetition. This quiz will not be on one topic, but instead re-test the knowledge learned from previous quizzes.