Another Acting award? – Rep. Jana Della Rosa
A CFA Fact Check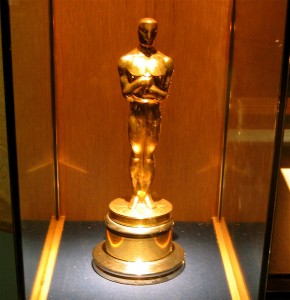 The race for Republican nominee in House District 90 is heating up. Freshman Representative Jana Della Rosa faces two challengers. Former State Representative Randy Alexander and Jana K. Starr. A big issue in the district is Obamacare's Medicaid Expansion (currently called Private Option in Arkansas.)
In a recent survey by Advance Arkansas Institute both Alexander and Starr stated their opposition to Medicaid Expansion/ Private Option. Representative Della Rosa failed to respond to the survey, however, she has supported it by voting for the pro-Medicaid Expansion bill SB96 of 2015.[i]
The conservative organization Americans For Prosperity (AFP) sent out mailer critical of Representative Della Rosa saying:
"MEDICAID EXPANSION IS NOT THE SOLUTION TO THE HEALTH CARE PUZZLE Contact Jana Della Rosa at 479-236-3060 and tell her ARKANSAS NEEDS TO REJECT OBAMACARE NOT EMBRACE IT."
Representative Della Rosa responded to the AFP mailer through a misleading mailer saying:
"Over the next few weeks you should expect to receive several more attack mailers from AFP. They will twist facts and distort the truth in hopes that you'll believe I do not support conservative economic policies."
FIRST, AFP is correct. (Rep. Della Rosa supported Medicaid Expansion/ Private Option by voting for SB96 of 2015.) SECOND, AFP has a very good reputation among conservatives.  THIRD, notice how Representative Della Rosa's statement skirted the issue by avoiding talking about "Medicaid Expansion." Instead, she shifted the conversation by pretending AFP was referring to the non-specific notion of "conservative economic policies."
Representative Della Rosa used her mailer to try to mislead voters into thinking she opposes Medicaid Expansion, despite her voting record and despite never actually saying she opposes it.  To further this deception, she quoted Governor Asa Hutchinson in thanking her for supporting his "plan to end the Private Option." What does this actually mean? — The name Private Option is not used in Governor Hutchinson's plan BUT Governor Hutchinson's plan continues to embrace Medicaid Expansion under the name "Arkansas Works." The Governor's plan would even keep the Private Option's system of running Medicaid Expansion benefits through insurance companies and guaranteeing the companies a profit – this is how the Private Option got its name!
It doesn't matter whether you call it – Obamacare's Medicaid Expansion, Private Option, or Arkansas Works – the program primarily covers able bodied working age adults with no dependents and nearly half the group do not work at all, not part-time or even seasonally.
Would you give Representative Della Rosa an award for acting? Isn't this why so many people distrust politicians?
---
[i] SB96 of 2015 – The bill: A. Allows the Private Option to continue until new authorization would be needed anyway at the end of 2016; B. Established a task force with the primary duty to recommend how to continue the coverage after 2016, knowing that the only way to do that would be to continue Medicaid Expansion; and C. Made sure the task force recommendation would be pro-Medicaid Expansion/ Private Option by giving pro-Private Option legislators a majority of the appointments. The task force recommended some "tweaks" to the Private Option and is giving it a new name "Arkansas Works" because the name Private Option has become toxic with the public.