HB1267 – Taxes will raise cost of your new and used tires!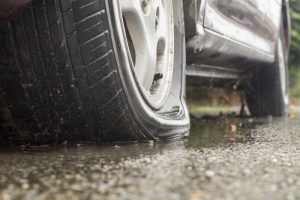 Another bill to increase taxes and impose new taxes is working its way through the legislature. HB1267 by Representative Lanny Fite (R) would raise the cost of both new and used tires. If that is not bad enough, the bill will grow government with more permits and regulations. HB1267 bill has passed the Arkansas House of Representatives and is working its way through the Arkansas Senate.
Remember when you got rid of big government, tax-and-spend Democrats?  Some of you replaced the Democrats with conservative Republicans, but, apparently, quite a few of you elected some big government, tax-and-spend ….Republicans.
TAXES
When you buy a new tire, you pay a sales tax on the new tire. You also pay a special fee (tax) on each tire. Not only would HB1267 increase the special fee (tax) on new tires, it would impose new taxes.
Currently you pay a $2.00 fee (tax) on each new tire. Instead of a new tire fee (tax) the bill imposes a "rim fee" (tax). You would be taxed every time a tire is removed and replaced with a new one. HB1267 would increase your tax from $2.00 to $3.00 per tire you replace with a new one.
It imposes a NEW fee (tax) of $1.00 per USED tire. It is also a rim fee (tax) imposed when a used tire is removed and replaced with another used tire. Currently, there is no special tax on used tires. Someone gives you a used tire…. you still pay the tax when you have it put on.
Currently there is a $1.00 fee on waste tires imported to Arkansas. The bill expands this to also apply the tax to usable used tires imported into Arkansas.
Imposes a "commercial generator" fee (tax) of $3.00 per new tire sold as part of a fleet service.
Imposes a new permit fee (tax) on tire processing facilities, tire collection centers, commercial generators, and anyone else who collects, receives, processes, recycles, or disposes of used tires. The maximum tax is $250 per year, except there is NO LIMIT on the permit fee on tire transporters.
GROWING GOVERNMENT
This 33 page bill GROWS GOVERNMENT with lots more regulations, under the Department of Environmental Quality, on every aspect of the business of tires.
Just one of the many ways the bill grows government is to impose an "Electronic Uniform Used Tire Manifest System." Do you really think we need to grow government to make business owners provide a report on every step a used tire takes and have it all stored on a big computer system?
According to the Arkansas Democrat-Gazette, "Department officials have said the new fee structure could as much as double the state's $5 million revenue in tire fees, leaving more money to send to districts in the form of grants to clean up tire dumps."[i]  (emphasis added)
And, we would add….it also raises a lot of money to GROW GOVERNMENT and to IMPOSE NEW REGULATIONS.
MOSQUITOS
When the original tire tax was imposed one of the arguments for the tax was to reduce the mosquito population in Arkansas by keeping used tires from collecting water. Proponents of these new taxes and regulations again argue the need to cut down on mosquito population in Arkansas–sure that those living near rice fields in Arkansas will be happy to hear that!
---
[i] Panel endorses scrap-tire bill, Arkansas Democrat-Gazette, 2/15/2016