SB291 – Good for insurance companies but not so good for car owners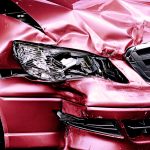 SB291, by Senator Greg Standridge, removes protections for vehicle owners and benefits insurance companies.
The bill would allow insurance companies to save money by having a repair shop use aftermarket parts on a wrecked vehicle that is still under the manufacturer's warranty.  Currently, the law protects vehicle owners by requiring original parts on the wrecked vehicle if the vehicle is still under the manufacturer's warranty, unless the vehicle owner gives consent to use aftermarket parts.
Would a vehicle owner be worse off by being forced to use aftermarket parts on a vehicle still under warranty? In part, it would depend on the quality of the aftermarket parts used, but the biggest concern is the possibility that the use of aftermarket parts may void the owner's warranty.
Here is the law SB291 would repeal:
4-90-306. Repairs. Whenever repairs are made involving replacement crash parts, as defined in this subchapter, and the vehicle is still under the manufacturer's original warranty, only original equipment manufacturer replacement crash parts may be used by the repair facility unless the owner gives or has given written consent otherwise.
The Arkansas Senate has passed SB291 and it is now in the House of Representatives. The bill is scheduled to be heard in the House Committee on Insurance and Commerce on Friday, February 24, 2017. Here is a link to the committee membership.
Note: Four committee members are cosponsors of the bill. They are Representatives: Charlie Collins (Committee Chair), Eddie L. Armstrong, Mark Lowery, and Reginald Murdock