Conduit Quiz: Issue 3 – Term Limits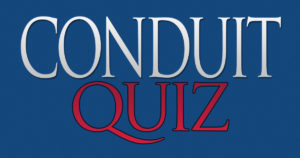 Recently, Conduit News Radio host Paul Harrell broke down the five ballot issues that will appear on the 2018 November ballot. You can watch a video of that at this link
HERE
.
Conduit for Action will release quizzes leading up to the November 6, 2018 election that will highlight each of the five ballot issues. These quizzes will educate on the specifics of the ballot measure and its potential impact for the state.
Legal actions are pending against most of the ballot issues, so some issues may or may not ultimately be voted on by the people this fall.
This week's quiz is on Issue 3, a proposal to strengthen term limits in Arkansas by reducing the time a Arkansas legislator can serve. Issue 3 is a proposed Constitutional Amendment initiated through citizens petition of signatures.
Issue 3 would shorten term limits for Arkansas state legislators to a 10-year max. In the house, a person could serve 3-two year terms. In the senate, a person could serve 2-four year terms. Any future changes to term limits shall not be made by the legislature, only the people.