TAX ALERT: Governor's Managed Care legislation includes a TAX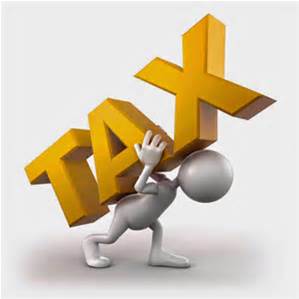 Did you know Governor Asa Hutchinson's "managed care" legislation includes a TAX?
Governor Hutchinson has been pushing "managed care" as a way to try to hold down Medicaid costs.  He wants to end the "fee for service" system of payments for the care of some groups of Medicaid recipients. His managed care proposal is a form of insurance and the Governor wants the Medicaid/managed care insurance policies to be subject to Arkansas' insurance premium tax.
It took many more words for the legislation to say how to divvy up the tax, than it would have taken to say the new managed care policies are not subject to the tax. So, the application of the tax to managed care is no mere byproduct of it being insurance.  Applying the tax is not necessary to the program.  It is a deliberate effort to tax the government funded policies. It is just a scheme to allow Arkansas to skim millions of dollars from the federal government. It is an indirect way for the Governor to free up money for other projects such as highway.
It is the same tax scheme used to siphon off federal money from Medicaid Expansion/Private Option, and it is the same tax scheme the governor wants to continue in his Arkansas Works.
The insurance premium tax is a tax on insurance providers; so, what is the big deal? The big deal is the tax causes an unnecessary increase in program costs. This cost will be passed on, and much of the cost will be funded with more federal debt.
As medical providers get squeezed in this program will their costs also end up being passed on to people who are not covered by Medicaid?
Do you support the Asa Tax on Medicaid?
Whether managed care is included in the special session beginning April 6 or in a future special session… you should remember the Governor's quiet push to raise new tax money. New tax money that he hopes will help him use other state funds for his spending priorities.