State agencies advertising for Asa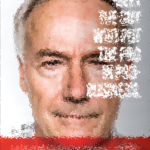 Governor Asa Hutchinson is using his state agencies as a campaign tool – putting out advertisements with no purpose other than to claim – "We need Asa as governor." It is a shameless use of your state resources to promote his political career.
For example, Asa's Arkansas Economic Development Commission has been running a full-page ad that has no purpose other than to promote Asa's campaign. It just doesn't say "Vote For".
Here is what the advertisement says:
MEET THE GUY WHO PUT THE PRO IN PRO-BUSINESS.

For a state to have a pro-business climate, it must have a pro-business governor. Arkansas' Asa Hutchinson is actively involved in attracting and keeping business in our state. He's developed a pro-business culture that is ready to act quickly and decisively on corporate interests. Learn more about how a business-friendly state can work for you at ArkansasEDC.com/Asa.
The AEDC advertisement doesn't tell you anything about its programs, how to apply for anything, or provide any information that needs to be advertised.  The advertisement has only one purpose – to tell you Asa needs to be governor to have a pro-business climate.
The AEDC advertisement for Asa has appeared in a number of publications.  The ad on the right was copied from the Northwest Business Journal dated April 16, 2018.  The journal is a publication of Talk Business & Politics.
Does anyone think this is how your government resources should be used?
As for the ad's assertion that Asa is developing a pro-business climate – we disagree.  What Asa is doing is giving away your money to favored businesses – picking winners and losers among businesses!  Meanwhile, the Arkansas business climate is hobbled by Asa wanting to keep Arkansas a high tax state.
By the way, did you know the Arkansas Economic Development Commission is just the name of a state agency and is not a commission?  There is a "council" that advises AEDC that is made up of political appointees, appointed to four-year terms by the governor. According the the AEDC website the council members are: Jim F. Andrews, Jr.; Rick Barrows; Jay Bunyard; Wayne Callahan; Mike Carroll; Tom Denniston; James Freeman; Al Heringer III; Steve Lux; Deana Osment; Tracey Rancifer; Mike Roberts; Gary W. Sewell; Ken Shollmier; Jim Smith; and Lang Zimmerman.
Why does Asa feel entitled to use state agencies to promote his political career?
Is this the kind of "

Arkansas Values

" you expect from your governor?