ELECTIONS: Being Conservative Versus Playing Conservative
State Representative Johnny Rye (R) of Trumann posted a thank you to voters for re-electing him to the House of Representatives:
THANK YOU!
IT'S A WINNER! HOW ABOUT THIS! We won the election with a 76 percent winning finish! The statistics will formally come in at a later date! The non official tally was at 5,600 to 1,500! We won, basically, by staying with Conservative Values and having great and loyal friends! Once again, thank you, for your effort in voting and encouraging us throughout the campaign!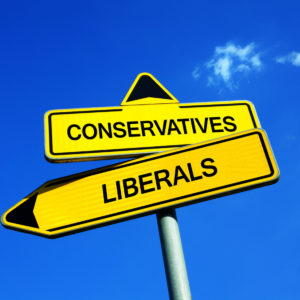 A Republican winning by "staying with Conservative Values!" We see too many politicians who campaign on Conservative Values but hop on the progressive side once elected.
Representative Rye's claim of staying with Conservative Values is not an empty brag.  Conduit for Commerce examined big issues in the state legislature in 2017, and Representative Rye ranked in the top third of the House of Representatives for conservative votes on economic freedom issues.
Representative Charlie Collins (R) of Fayetteville was defeated for re-election. He had a hard row to hoe, despite being well funded. Fayetteville is a large college town and a significant portion of the voters have remained liberal.  Collins sided with the liberals on many issues during his service, including in 2012 when he was one of only a handful of Republicans to join the Democrats in electing RINO Davy Carter as Speaker of the House in a deal that gave the Democrats significant power. Analysis of 2017 voting records on conservative economic issues by Conduit for Commerce showed Representative Collins' voting record was in the bottom half of the House of Representatives (that includes both the Republicans and Democrats). Placating the liberals did not help. Leaving your Republican base to cozy up with liberals does not work when the Democrats have a candidate. The liberals will vote for a Democrat and conservatives will not be excited about a lukewarm candidate.
The tactic of talking conservative and voting to the left is often the norm in the state legislature. Senate President Pro Tempore designee Jim Hendren (R) of Gravette tried to explain away why he shifted to the left beginning in 2015, saying:
"Now when we [Republicans] were in the minority party for a long time it really didn't matter what we filed of any significant change because it wasn't going to pass. It's a different situation down here today and we have an opportunity to make real change – pass legislation and do things. We also have an opportunity to screw it completely up."[i]
So you can talk big about conservative values but when you are in power those values need to be replaced by progressive pragmatism?  Doesn't sound like a formula to fire up the base, even if your uncle is the Governor.
President Donald Trump touched on a similar theme noting that many of the Republican members of Congress who lost to Democrats were not supportive of his agenda.  Again, the left is going to vote for a liberal Democrat no matter how much you pander to them.
People like Jim Hendren think Conduit for Action is to blame because we don't let him keep voters in the dark — we print voting records. You deserve to know.  We will be printing voting records after the 2019 legislative session.  Here is a link to the records CFA published for the 2017 legislative session.
Congratulations to Representative Johnny Rye for winning reelection, and for doing it with a record of voting for conservative values.
---
[i] Hendren statement as played on the Paul Harrell Program (now Conduit News with Paul Harrell) 10-13-15 Hr 1