Legislature Gets Underway – Arm and Arm With Special Interests
The 2019 Regular Session of the Arkansas General Assembly begins at noon Monday, January 14, 2019. Don't expect much to happen with legislation during the first week.  The first week is dominated by pomp and ceremony.  Lots of pictures will be taken as legislators are sworn in.  …. And, then there are the big inauguration balls and parties.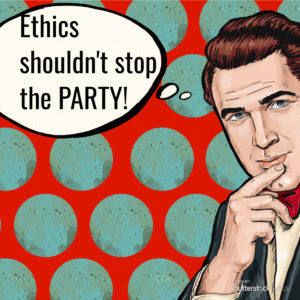 Lobbyists and their clients used to raise the money for the big inauguration parties but that changed because of the passage of a prohibition on gifts from lobbyists and their clients.  Wait, no it didn't really change … the legislature included a bypass around the restriction.
When the lobbyist gifts prohibition was written, the legislators thought, "Hey we don't want this to interfere with the swell inauguration parties." So, they came up with an exception to the definition of gift to allow lobbyists and their clients to help fund the parties.
The legislators' solution? The gifts/donations for inauguration parties for the Speaker of the House and the President Pro Tempore of the Senate are just funneled through a political party.
(xvi)  Anything of value provided by a political party under § 7-1-101 or § 7-7-205 when serving as the host of the following events to all attendees as part of attendance at the event:

     (a)  The official swearing-in, inaugural, and recognition events of constitutional officers and members of the General Assembly; and

     (b)  An official event of a recognized political party so long as all members of either house of the General Assembly affiliated with the recognized political party are invited to the official event;
Well done legislature… we are totally fooled.
Actually, it was well done from the standpoint of legislators and lobbyists because with the bypass using a political party to host the event there is no way for the public to find out how much the various lobbying interests contributed.
Partying with the lobbyists is underway!  But after the corruption news of last year or two you would think some politicians would be hesitant to cozy up to lobbyists as per usual.  You would think they would be busy trying to repair the very tarnished image of the legislature by getting underway to pass tough new ethics laws. Nope. Party on Wayne! Party on Garth!
Corruption? What Corruption?
Notice how often the names of lobbyists, Medicaid providers, and legislators show up in the following news items about corruption.
A Medicaid provider is someone who provides health related services and receives payment through the Medicaid program. Among the largest groups of Medicaid providers are hospitals and nursing homes. Medicaid is a multi-billion dollar industry in Arkansas.
#1. In breaking news the Friday before the convening of the legislature, there was yet another indictment in a public corruption case. This indictment was against Gilbert Baker, former state senator and one-time lobbyist, concerning his actions as a campaign fund raiser. Federal prosecutors allege Baker was the middle man in a bribery scheme which funneled campaign money to Judge Mike Maggio from nursing home owner Michael Morton in return for Maggio's substantial reduction of a judgement against a nursing home from $5.2 million to $1 million. Morton has not been charged.
#2. In a yet to be resolved story in which a prosecutor has been looking into an $80,000 transfer from nursing home owner David Norsworthy to Senator Jake Files shortly after legislation was filed that would have reduced the liability of nursing homes and others.
#3. Senator Files pled guilty of corruption in an unrelated case in which Files routed public funds (General Improvement Funds) to his own use. Files resigned from office.
#4. Perhaps the biggest corruption story of 2018 was a bribery scheme involving the Medicaid provider Preferred Family Healthcare.  The story may not have gotten quite as much press as scandals involving legislators getting kickbacks from General Improvement Funds, but it is a bigger story because Medicaid related businesses get billions of dollars from the state and federal government.  It is also a bigger story because in 2017 legislators stopped a proposed law to require Medicaid providers to disclose financial relationships with legislators and other state officials.
At the center of the Preferred Family Healthcare story was lobbyist Rusty Cranford and several officers of PFH. They were involved in multistate corruption.  Cranford pled guilty. More notable guilty pleas came from former Senator Henry Wilkins IV and from lobbyist and former state Representative Eddie Cooper. Wilkins was no longer a legislator when the bribery came to light.
Cranford's statement in his guilty plea also points to a bribery scheme disguised as attorney fees.  This appears to be a reference to former Senator Jeremy Hutchinson, nephew of Governor Asa Hutchinson.  Jeremy Hutchinson has not been charged.
#5. Although Senator Jeremy Hutchinson has not been charged for bribery, he has been indicted for allegedly converting campaign contributions to personal use. After indictment he resigned from office.
#6. Another corruption story that dominated the news in 2018 was convictions and guilty pleas in a kickback scheme involving Senator Jon Woods and Representative Micah Neal in sending general improvement fund grants to Ecclesia College, a small private college. Oren Paris who was president of the college pled guilty and consultant Randell Shelton was convicted. Woods and Neal were no longer in office at the time of the corruption trial.
Politicians Response To Corruption
The legislative response to the corruption has been …. minimal.
The only change has been some self-monitoring by the Senate. Last year the state senate passed a new disclosure rule as part of a plan to monitor themselves.  The Senate put on a big show but not only will self-monitoring not work, some members of the new Senate ethics committee don't sound convinced about the rule. Some committee members have been more concerned about wanting the rules not being restrictive, using the excuse that they do not want disclosure rules to discourage people from wanting to be Senators. Doesn't really matter because the Senate is incapable of the task.
The one bright spot is a bill by newly elected Senator Mark Johnson to take away an elected official's pension if convicted of felony corruption.
Medicaid Provider Disclosure: Although there is already a significant track record of corruption between some Medicaid providers and politicians, we have seen no move to resurrect the 2017 legislation to require Medicaid providers to disclose financial relationships with legislators and other public officials.  Does it hit too close to home?
Legislators as Attorneys and Consultants: Also absent is legislation considered in 2017 to prohibit attorneys and consultants from representing clients before the legislature.  Does this cut in too much to a lucrative side business for legislators?
Arkansas Ethics Commission: There has been no effort to strengthen powers and independence of the Arkansas Ethics Commission.
Do Over Rule: In 2015 the legislature weakened the Ethics Commission with the "do over" rule which keeps the commission from investigating or penalizing a politician for an omission or false statement, if after someone discovers the information the politician files a corrected report. The do over rule makes it possible for a corrupt politician to hide embarrassing financial information from the required filings until someone discovers it is wrong and then report the information with no consequences.
Lobbyist gifts. Is there a buzz in the legislature about ending the flow of lobbyist booze and meals? No, that sound you hear is their silverware and the clinking of wine glasses.  Often lobbyists and their clients provide three meals a day plus cocktail time. The perks are worth thousands of dollars plus the legislators get to pocket the $59 a day that you pay for their meals and incidentals.
Check out upcoming "events" (food and booze) posted on the Senate and House websites. In addition to these, there are plenty of inauguration parties to attend.
The Task Is Harder
When Conduit For Action was created the task was supposed to be simple – 1.  Remind Republican legislators of conservative/Republican principals. 2. Provide legislators with the information needed to support limited government and lower taxes.
We knew special interests that depend on big government programs were deeply engrained in the legislative process after decades of Democrat control.  But we were wrong in thinking Republicans would be quick to "drain the swamp" in Arkansas.
You can't live in the swamp and be for smaller government and lower taxes.  That is why the legislature keeps touting cuts in tax plans that end up increasing our tax burden.
There are many good legislators who want better government, but who have remained silent in order to not offend leadership and to not offend special interests who they depend on for funding their campaigns.
So, here we are urging ethics reform so that conservative/Republican principles have a chance in Arkansas.
Same ole, same ole
The 2019 session of the Arkansas General Assembly is beginning the same way as previous years – with big government special interests throwing shindigs for legislators.
But legislature CAN change course. Urge your legislators to strengthen ethics rules and enforcement, and then let's get down to the business of limiting government and lowering the overall tax burden in Arkansas