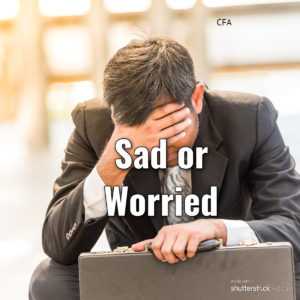 Politicians expressed sadness that their former colleague Senator Jeremy Hutchinson admitted to bribery schemes and diversion of campaign funds. But perhaps some were more worried than sad – worried that he would talk about others in an effort to get a lighter sentence.
Looks like some politicians should be worried. The Democrat-Gazette reported on legislative approval for its Bureau of Legislative Research to hire outside legal representation. Hiring outside counsel was requested because of the volume of FBI requests for information from legislative staff and interviews of staff.
"[Bureau of Legislative Research Director Marty Garrity] in an interview, said her agency had been using in-house attorneys since cutting ties with the Little Rock firm earlier this year, but the volume and nature of requests from investigators had prompted her to again seek outside counsel.

She recalled the recent questioning of a bureau attorney by investigators in which they asked Garrity and the bureau's in-house legal counsel to leave the room.

"They do continue to interview our folks," Garrity told the subcommittee. "It makes me nervous to have one of our bureau employees being [interviewed] without representation."[i]

Garrity said there have been times when law enforcement officials asked that neither she nor legal counsel Jill Thayer be in meetings or discussions. Instead of leaving the staff member alone with the investigators, "this just provides us just additional protection for our staff, for our members, to ensure that there is someone at the table representing the interest of the Legislature and the bureau.[ii]
What do you think?  Was the corruption limited to just Senator Jeremy Hutchinson… and the other five legislators who plead guilty or who were found guilty since 2015 – Senator Paul Bookout, Senator Hank Wilkins IV, Senator Jake Files, Senator Jon Woods, and Representative Micah Neal?
The legislature only passed very minor changes to ethics laws this year (and even used one to grab campaign money for personal use) and this is supposed to placate uninformed voters.
When will you demand much stronger ethics laws?  Will you wait until even more politicians plead guilty?
---
[i] State bureau OK'd to hire legal counsel; in corruption probe, it's to go with firm it used before, Democrat-Gazette, 8/23/2019
[ii] Law­mak­ers OK law firm's re­hire, Democrat-Gazette,8/24/19