Top Liberty Bills of the 2019 Legislative Session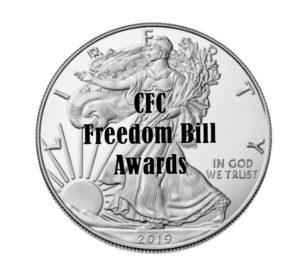 Conduit For Commerce evaluated the bills introduced during the 2019 session of the Arkansas General Assembly.  The following bills were chosen as the top Liberty Bills of 2019.
Although these were the best of the best only one of the top four bills became law.  Big government defeated the other three.  We wish to acknowledge all these because had they all passed we could be paying less taxes and there would be more freedom.
1st Place
HB1541-Funding Roads Without Raising Taxes – Rep Julie Mayberry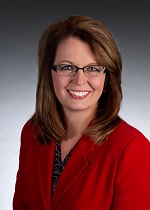 HB1541 proposed to gradually dedicate the sales and use tax revenue from the sales of new and used vehicles for roadway maintenance, construction, and reconstruction.
This plan would have shifted taxes on vehicle to roads while not disrupting the function of state agencies. Instead of adopting this plan the legislature passed new taxes.  Then at the end of the session the legislature promptly blew through most of a $295.4 million surplus of General Revenues.
Result: HB1541 died in House Committee.
2nd Place
HB1929-Changes Medicaid Expansion to Fee for Service – Rep Josh Miller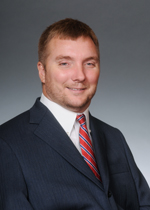 This bill would end the current form of Obamacare Medicaid Expansion, called Arkansas Works. The bill would move the program to a "fee for service" model. The change to the more traditional "fee for service" structure would only pay for services that are actually used by the Medicaid Expansion beneficiaries. Thus, taxpayers would only pay for actual healthcare costs possibly saving taxpayers hundred of millions of dollars.
Currently the program is paying monthly health insurance premiums on enrollees who may actually never use it.
Result: HB1929 failed in House Committee on Roll Call vote.
3rd Place
SB211-Income Tax Cut – Sen Jonathan Dismang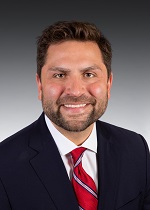 This bill cut the top income tax rate in Arkansas from 6.9% down to 5.9% through fiscal year 2022. The bill would save taxpayers $97 million per year once full phased in. The current 6.0% rate for middle income filers would drop to 5.9% as well.
While this bill brought tax relief, unfortunately, other legislation passed in 2019 brought several tax increases.
Result: SB211 signed into Law – Act 182
4th Place
HB1342-Sales Tax Cut on Used Vehicles – Rep John Payton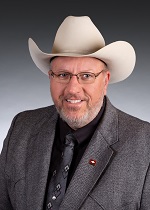 This bill would exempt vehicles purchased for less than $7,500 from sales tax. Currently the limit is $4,000. When vehicles are bought new the full sales tax is applied and paid. Any additional taxation on used vehicles would be double sales tax paid on the same vehicle. This bill was a $14 million annual tax cut.
Result: HB1342 passed in House but failed in Senate Committee.
Honorable Mention
PASSED
HB1251 (Act 579) -Expanding Scope of Practice for Optometrists – Rep. Jon Eubanks
HB1255 (Act 1011) -Least Restrictive Licensing Requirements – Rep. Jim Dotson
SB298 (Act 512) -Unemployment Tax Cut for Employers – Sen. Kim Hammer & Rep. Robin Lundstrum
FAILED
HB1284-Advanced Practice Nurse as Primary Care Provider-Medicaid – Rep. Justin Gonzales
HB1752/HB1753-Improving the Minimum Wage Law – Rep. Robin Lundstrum
SJR2-Ending Sovereign Immunity – Sen. Dave Wallace
SB189-Increasing Access To Healthcare with APRNs – Sen. Dave Wallace & Rep. Robin Lundstrum
SB539-School Choice Tax Credit – Sen. Blake Johnson & Rep. Ken Bragg
SB452-No Tax Dollars for Teachers Unions/Groups for Lobbying – Sen. Breanne Davis
Please thank these legislators for their efforts to improve Arkansas!